Siamese & Oriental Cat Breeders (In strict Alphabetical Order)
Listing details for club members and a notice to prospective kitten owners can be found at the bottom of this page
Aimeezoe Siamese
Christine Martin
Doncaster, South Yorkshire
Contact Details: Tel - 07775 580574
Email: christine@aimeezoesiamese.co.uk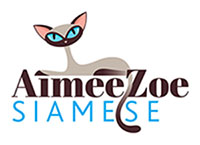 Angelhelm Siamese
Angela and John Helm
Stoke-on-Trent, Staffordshire
Contact Details: Tel - 01782 818063
Email: lizbeth92105621@aol.com

Billstes Siamese & Orientals
Mr W Holdsworth
Hartlepool
Contact Details: Tel - 07905 724039
Email: fps1@hotmail.co.uk

Burnthwaites Siamese & Orientals
Mr R Davies
Hampshire
Contact Details: Tel - 07789 148542
Email: ross@burnthwaitessiamese.co.uk
Corrievechan Siamese
Mrs Marion Evans
Bishop Auckland, County Durham
Contact Details: Tel - 01388 710394
Email: marion.evans123@outlook.com
Flutterby Siamese
Mrs Kay Simpson
Laceby, Lincolnshire
Contact Details: Tel - 01472 276620
Email: kay.flutterby@btopenworld.com
Icefyre Siamese and Orientals
Jill Turner

Contact Details: Tel-07708 296557
Email: jillturner16@btinternet.com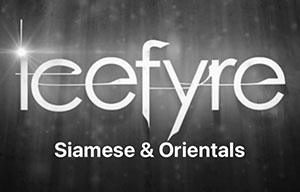 Laokind Siamese
Alex Smith and Geraldine Veal
County Durham
Contact Details:Tel - 01388 450017
Email: alexesmith30@gmail.com or geraldinev@hotmail.co.uk

Marajade Siamese
Margaret Lindgren
North Yorkshire
Contact Details: Tel - 01937 836034
Email: margaret.lindgren@btinternet.com

Metexa Cats
Mrs Kathy & Miss Rose Debowska
Knottingley, West Yorkshire
Contact Details: Tel - 01977 673120
Email: metexacats@btinternet.com
Niterap Cats
Peter Kilmartin
Manchester
Contact Details: Tel - 07394885450
Email: peterkilmartin@outlook.com
www.niterapcats.co.uk
Nystala Cats
Theresa Roberts
Sheffield, South Yorkshire
Contact Details Tel: - 01709 922240
Email: nystalacats@gmail.com

Reynards Siamese
Mrs Alice Fox
Bishop Auckland, County Durham
Contact Details: Tel - 01388 710906
Sahafi Siamese
Alison Wright
Warrington, Cheshire
Contact Details: Tel- 07540 868145
Email: alisondeakin@hotmail.com


Simplismitten Siamese

Chris & Kathryn Miles
Darley Abbey, Derby, Derbyshire
Contact Details: Tel - 01332 556258
Email: miles_kathryn@hotmail.com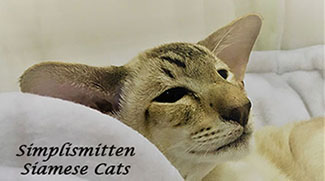 Tintally Siamese
Linda Withers
Boston, Lincolnshire
Email: tintallysiamese@gmail.com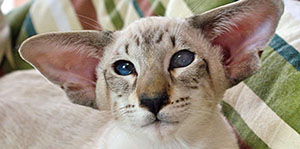 Tzu Siamese

Be Hamberger
Near Boston, South Lincolnshire Email: tzusiamese@gmail.com
Telephone: 01205 461242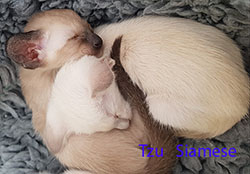 For Paid Up Members Only

If you wish to advertise your cats/kittens on this site, please email your cattery details/photos to our Webmaster: Kathryn Miles



When you advertise your cattery on our site, you, as a member of our club, have agreed to abide by the GCCF rules and code of conduct.
Important Note

The presence of any name or service on this page does not imply approval or endorsement of any kind by the club, or by any of its representatives. The club cannot in any way accept responsibility for any circumstances resulting from a contact made via this website.